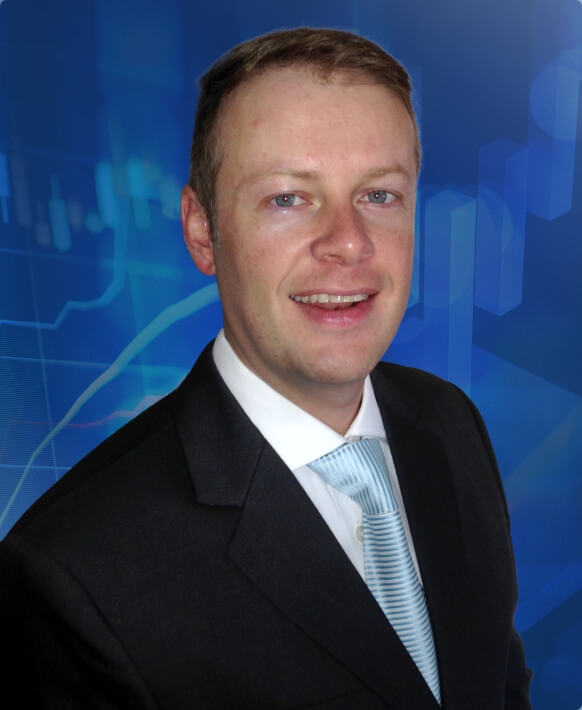 Pieter van Wyk
Pieter is an active trader with over 20 years of market trading experience, covering a whole spectrum of global markets and various financial instruments. His formal education is in Economics. He graduated Cum Laude from the University of the Free State in South Africa. While studying economics, he decided to apply the knowledge learned to the markets which led to his first trades while still a student.
After graduation Pieter joined a local South African brokerage firm where he started as an arbitrage trader. His interest in the movement of markets soon led the management of the firm to allow him to do small principle trading. It was during this time that he discovered Joe DiNapoli's work. By the time Pieter left the firm to trade for his own account he was a senior dealer for the firm on the South African Futures Exchange Equity Derivatives, as well as co-manager of the private client funds.
In 2008, after attending two standard and two advanced seminars given by the veteran trader, Joe DiNapoli, Pieter became an authorized DiNapoli Expert who is qualified to teach the trading strategy. He has spoken at seminars in Cape Town, Johannesburg, London, Warsaw, Geneva, Chicago, Denver, San Francisco, Sarasota, Melbourne and Sydney.
Currently Pieter is a dealer at a reputable South African financial firm and continues to present education in Joe DiNapoli's techniques. Stemming from a family of educators and teachers, combined with more than a decade of trading experience, he keeps himself up to date by seeing Joe as often as possible. This enables him to carry over Joe's methodology at a level understandable to traders just starting out, as well as those several years into their trading career.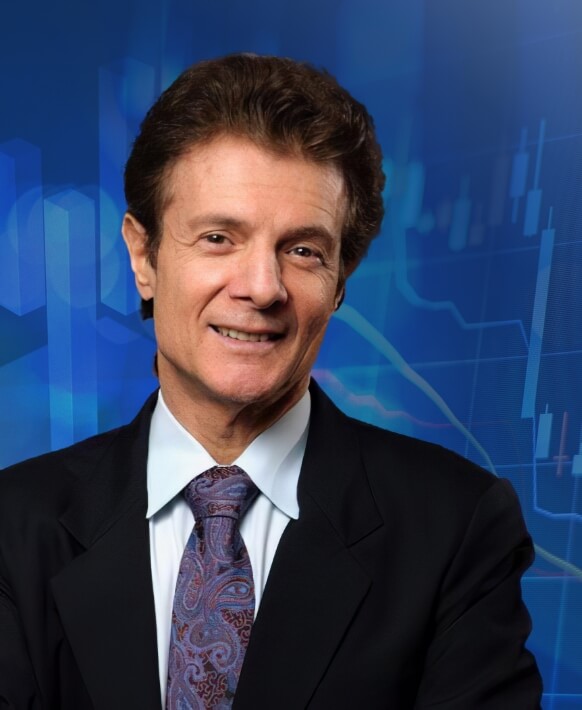 Joe DiNapoli
Joe is a veteran trader with over 55 years of solid market trading experience. He is also a dogged and thorough researcher, an internationally recognized lecturer, and a widely acclaimed author.
His formal education was in electrical engineering and economics. His informal education was in "the Bunker". An aptly named trading room, packed full of computers and communications equipment, where most of Joe's early research began
Joe's exhaustive investigations into Displaced Moving Averages, his creation of the proprietary Oscillator Predictor and MACD Predictor, and in particular, his practical and unique method of applying Fibonacci ratios to the price axis using fibonacci retracements and expansions, makes him one of today's most sought after experts.
Joe, who was a registered CTA for over 20 years, has taught his techniques in the major financial capitals of Europe, Asia, Russia, the Mid East, and South Africa as well as in the United States. In 1996 alone Mr. DiNapoli gave presentations to capacity audiences in over 23 financial centers around the globe. His articles have appeared in a wide variety of technical publications across the nation and worldwide.
He was a contributing author to "High Performance Futures Trading, Power Lessons From The Masters", selected 1990 book of the year by Super Trader's Almanac. He has also authored the "Fibonacci Money Management and Trend Analysis In Home Trading Course" which has been lauded by professional and novice traders alike. His most significant work to-date is the book "Trading with DiNapoli Levels", which has become the industry standard for students of Fibonacci trading techniques. The book has been translated into 11 languages to date.
The "Atlanta Constitution" cited Joe's work by referring to the "magical power" of Fibonacci ratios in the market place. Joe has used this magic time and again on national TV to make both startling and uncannily accurate market predictions, particularly in stock market indexes and interest rate futures.
As president of Coast Investment Software, Inc., with offices in Bangkok, Thailand and on Siesta Key in Sarasota, Florida, Joe continues to develop and deploy "high accuracy" trading methods, using a combination of leading and lagging indicators in unique and innovative ways. He conducts a limited number of private tutorials each year at his trading room.